God Created Man In His Image For His Purpose And Glory



How God Created Man
Why God created man, and what is man's whole duty and purpose? The whole duty of man is to fear God and keep His commandment.
It seems as if man has totally rejected and neglected the reason and purpose he was created, and as a result, he has tried to build a wall around himself in order to sustain himself and solely depend on it in order to survive. Man was perfectly created, clean and pure without sin.

It seems as if it is totally forgotten by mankind that God created man. In addition,  he sets up his own principles and domain and become self reliant on then to function. The fact is, irrespective of what men say or do does not and cannot change what his maker plan and purpose for him.
Here is the big question upfront, hath not the potter power over the clay?

In all this, he still living in denial and ignoring the fact that he did not create himself, and cannot defy death when it knocks at his door.
Man is still fighting, struggling, and resisting the fact that he has nothing to do with the way he was brought into this world, also he has absolutely no control  over the oxygen that is being fed to his lungs to keep him alive. Neither, has he any control over the days of his life when death comes calling.
It is notable how man enjoys everything on earth yet he cannot create the resources, such as the oxygen he breathes, the earth, the trees, and the water he drinks everyday,  and at the same time is very brazen to he does not believe in God.

The scripture clearly states that the fool has said in his heart their is no God, however, it further states that it is appointed unto man once to die and after death comes the judgement of God, his creator. God created man and He has the power and sole authority to destroy man.  The word of God declares that it is one Lord one faith one baptism.

Let me clearly state that irrespective of how a man wants to speculate as to the existence of his creator, that does not change anything, because God is respecter of no person. He does not take counsel from anyone. God is Holy and will not be treated profanely. 
"Hath not the Potter power over the clay that He has created and fashioned with His own hands?"

Every man shall (future tense, it's coming) stand before God and give an account of  himself, the things he has done on earth, and whose name is not found in the book of life will be cast in the lake of fire.
This is not a rhetoric or the saying of man but of the supreme almighty God. Like it or not that's the word of God, because God created man. "The earth is the Lord's and the fullness thereof, the ertth and they that dwell therein." let's lot play the fool, because Gods judgement is sute.

The Purpose And Function Of The Body
The creator said that He God created man with three attributes; Body, Soul, and Spirit. and has laid out the functions and responsibilities for each. 
He said that man is solely responsible for these attributes, and must give an account to him for the way they are treated and being used. Man was created for his glory to communicate with Him and worship Him.
According to Genesis 1: God created man from the dust of the ground/earth and while man was lying down their dead (He was Referred to as a dead man with no life),Therefore, it is obvious that man was dead not having any life.

Let us now slow down a bit and analyze the transition of that body lying down there without any life and "referred to as a dead man."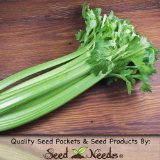 celery
In Genesis 1: the scriptures sates that God breath into man (The dead body created from the dust of the ground) His breath and immediately, the dead man became a living Soul, please note, not a living man.
So the dead man now became a Living Soul and resided in the body of clay that now has life to move about to obey, communicate, worship, and carry out the command of his maker.
Notice that when a man dies he is referred to again as a dead man, just like when he was created. Simply stated that he went back to his origin, where he came from, which means that the body of flesh goes back to the dust from whence it came.
Take note here, that the dead man is not referred to as a "Dead Soul" therefore the soul lives on, and as a result man must give account of his soul on the day of judgement, when every man shall stand before God his maker and give an account.

That leaves us to consider what will now become of the "Soul and Spirit" which I will explore later.
Let me state here so we can bear it in mind that when a man dies that is not the end of man according to the word of God, because God said where the tree falls there it lies until the day of Judgement, and He refers to man here as a tree .

According to the word of God, man should build upon the Apostolic doctrine because He is the foundation. Ephesian Chapter 2:20

The Purpose And Function of The Soul
When God created man, Adam and Eve, He also created The Garden Of Eden with all the herbs, fruits, and vegetables as meat for them.
God could have created them like robots and program them to worship him, but He did not do that, instead, He gave then their free choice to chose between good and evil. However, man chosed evil and as a result came under the curse of sin to this day.

Can man escape all all these things, that sin has caused? the answer is yes by obedience to his creator. According to Acts: 2:38, Repent and be baptised every one of you and he shall receive the gift of the Holy Ghost.

Man is responsible for His soul,  and can obey the command of God to protect and save his soul from Eternal condemnation in Hell. God created man, and he can save man or destroy man.

Many people do not want to hear the word hell but there is nothing they can do to erase it, its purpose, and meaning

What Option God gave to man to save His soul?  God manifest -make known- in the flesh bled and died the resurrected to redeem man from his Lost state.
Disobedience and The Consequences
Is man accountable to his make? and is he responsible sure? Can he ignore God's word and escape? No! But he can obey the word of God and escape his wrath that is to be poured out on man by repenting of his sins and as God to forgive him.
So God created man, Adam and Eve without sin and gave them a free choice to obey or disobey but they have chosen to disobey and as a result the both broke the law of God and became sinful.
They were the first creation and therefore gave birth to every human being ever being born. So every man born from Adam and Eve family inherited the sinful nature and came under the curse of sin.
God is a holy and therefore cannot look at sin, and as a result only through his cleansing blood can he see man after man is cleanse by His blood.
The Purpose And Function Of The Spirit

Jesus is God according to St. John 1:14 God took on flesh because He is a spirit and spirit cannot shed blood, so He came according to matt 1:21 Ist Timothy 3"16 took on flesh bled and died raised from the dead. He chosed 12 disciples taught them for 3 and a half years.
According to St Luke Chapter 24:47, He Led them out unto Bethany told them that Repentance and remission of sins should be preached in his name beginning at jerisalem.
It started AD33 on the day of pentecost, 3000 souls were added to the church and The Lord add daily to the church such as to be saved. Again God created man, therefore the earth is the Lord's and the fullness therefore, the earth and they that dwell therein.
Water Baptism In Jesus Name Is Explained

The essence and focus here are that man can go back to his maker by asking God for forgiveness, and enjoy the  relation that God established in the garden of eden, also go back to start nurturing his body with the herbs that was created by God for man.
"The command was that he should eat of every herb and fruit in the garden except the tree of knowledge of good and evil. The herbs and fruits are still good for consumption to nurture the human body.

Water Baptism In Jesus Name Is explained

Most times we see that man tend to nutrure the cause and curse the effect, but man should go back to the basic and look at the root cause, and there and then take action to reverse the curse.
Lets not forget that God the creator stays true to his word, and it shall accomplish that which he please because His word shall not return unto Him void. This is not a man made institution that one can and destroy. The fact is, God creeated man.

Thank You For Reading!

Do You Like What You Just Read?
It is my intention to spread the good news far and wide about " Health Nutrition for wellness " If you really like what you just read, then please join me in my effort to inform and educate the world. Your social media of choice proves the option to do so. You can also ask others to help spread the word.
By Using An Extractor You Will Discover:
1. The Power of Cellular Health Nutrition for wellness is the Life-Line to Optimum Health.
2. How To Use Raw Fruits And Vegetables As Natural Healing Foods For Ultimate Health.
3. How to take control of your health using Natural Healing foods for health and wellness